Archive for Mai, 2006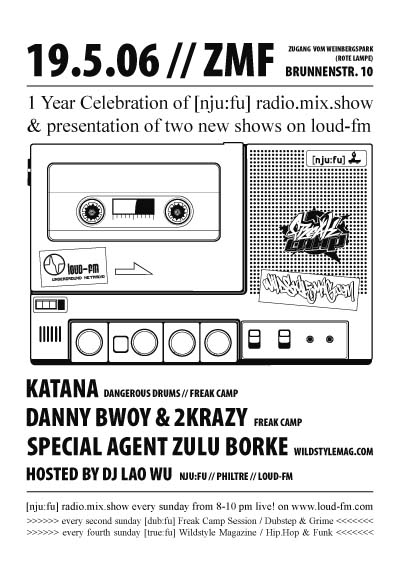 Add comment Mai 14th, 2006
zooper.radio
Sunday, 14.05.06, 8-10 p.m. (CET)
[dub:fu] The Freak Camp Session
on LOUD-FM
featuring 2krazy & Robotic
hosted by Danny Bwoy
The Freak Camp gang returns to LOUD-FM today for the first regular edition of the [dub:fu] show. We will from now on be streaming each and every second sunday of the month (big up Lao Wu for hooking us up!). Tonight we'll be kicking the show off in fine style with a selection of fresh tunes and an exclusive DJ set by Scuba.
Join the live chat on IRC (EFnet, channel: #freakcamp) for shouts, requests and rewinds. (In case you don't use IRC on regular basis, you can access the chat through this website. Don't forget to choose "#freakcamp" as channel and to create a nickname before logging in.)
Add comment Mai 14th, 2006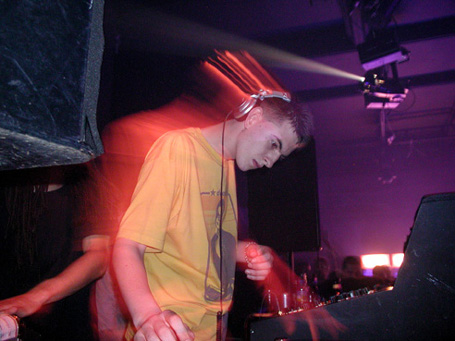 Pictures from last week's massive DMZ rave @ Mass (Brixton) can be found here.
3 comments Mai 13th, 2006