Tune of the year:
Skream: "Midnight Request Line" (Tempa)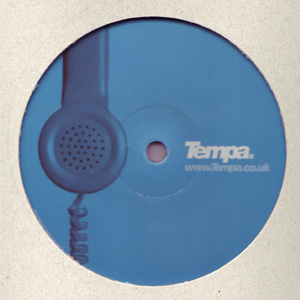 The obvious choice. With "Request Line", Skream has not only singlehandedly bridged the gap between dubstep and grime, but also gained recognition from other electronic music scenes. And this guy sits on loads of brilliant material which is still waiting to be released. (Still worth checking out: Skream mix and interview from August on Blackdown's blog.)
2. Jammer: "Merkle Man" (White)/Bear Man: "Drinking Bear" (White) – Good to see that grime MCs don't take themselves too serious anymore. (I've got the whole "murking/merkle" business now – but what the hell do "neckle" and "seckle" mean? Can anybody fill me in, please?)
3. Kano: "They Don't Dance No More (4×4 Remix)" (679) – Whatever the haters may say, this is an awesome dancefloor remix. It's uplifting, it's bumpy, it's the best 4×4 tune of the year.
4. Distance: "Empire" (Hotflush) – Outstanding "breakstep" track. (Most of the Toasty releases have also to be mentioned, especially "Guesswork".)
5. Rossi B & Luca feat. N.A.S.T.Y.: "Run 4 Cover" (More 2 Da Floor) – Not just another remake of Damian Marley's "Welcome To Jamrock", but a goddamn heavy yardie-style banger. (Although the N.A.S.T.Y. boys' one-dimensional gun lyrics ("When it comes to knives, here we have many, When it comes to guns, here we have many…") are be a bit annoying.)
6. Dexplicit: "Bullacake" (More 2 Da Floor) – Another producer who has left his mark in 2005, creating devastating riddims like Fire Camp's "No" or the remix of Akala's "Roll Wid' Us". Shows his stylistic versatility on this massive 4×4 bassline anthem.
7. Ruff Sqwad: "Underground" (Ruff Sqwad) – Let them show you how they do it in the underground…
8. DJ Narrows: "Hardcore (Take Me Higher)" (Storming Productions) – Forget about the a-side ("Kick Daan Ya Door"), which is basically the same uninspired "acid garage" stuff Narrows already came up with years ago. But "Hardcore (Take Me Higher)" truely lives up to its name: A great 'ardkore jam sounding like from waaay back in the day and destroying any dancefloor. (Also on the old school tip and banging: "Take Me" by Dubchild, on Storming Productions as well.)
9. Recloose: "Dust" (Peacefrog) – There's a whole world outside of the post-garage continuum, and someplace in the southern hemisphere (to be precise, in New Zealand) there lives a young man from Detroit who created this fuuunky, fuuunky piece of afrobeat. It has a bumping bass drum, a funky guitar lick, hypnotizing horn stabs and everybody's favourite vocalist Joe Dukie (of "Fat Freddy's Drop" fame) on the microphone. What else could you want?
10. Shy FX & T-Power: "Sheets" (Digital Soundboy) – Maybe you'll think I'm completely nuts, but anyone who has the guts to turn a cheesy little slow jam like "Between The Sheets" into a drum'n'bass monster gets my both thumbs up! And yes, I own the Isley Brother's original recording as well as Biggie's "Big Poppa". You know what I'll close my NYE set with this year…
If you're looking for extensive reviews of the year in grime and dubstep, you are (once again) strongly recommended to head over to Martin "Blackdown" Clark's site. Until the end of the year Martin has opened up the sacred webspace of his blog to artists and fellow bloggers from both scenes for their first-hand accounts of the last twelve month. New reviews are being posted daily (the participant's list already includes Plasticman, Burial, Skepta and Kode 9).
And as we're at it: London's leading Pirate station Rinse FM has finally managed to restore its infamous online stream and promises to keep it up permanently. If that ain't a good look-out for the two-double-o-six, then what?
Add comment Dezember 22nd, 2005