August 30, 2008Dubstep,More Bass!
"More Bass!" appears bi-monthly in the review section of Groove magazine. Click here for the original German language version.

Keysound Video presents… Dusk + Blackdown: Margins Music
Dubstep is music from the margins by origin: It emerged from the southern outskirts of Greater London (Croydon, to be specific) and has always been heavily influencend by the diverse sounds and music coming from the side roads and backyards of the sprawling metropolis. Therefore "Margins Music" is an appropriate title for the debut album of Dusk & Blackdown (Keysound). Although the two producers themselves are far from being marginalised figures in the dubstep scene – Martin "Blackdown" Clark's influence as a journalist and blogger cannot be underestimated – their music is definitely not part of the dubstep mainstream and transcends boundaries to other genres. The wide-ranging sonic scope of their album includes Pakistani and Indian influences, dark and claustrophic grime tunes, as well as atmospheric interludes. "Margins Music" is like a sonic documentary of the marginalized street culture in London. One of the standout tracks features outtakes from interviews with artists reflecting their views on the city. It is called "This Is London" and that's not overstated at all.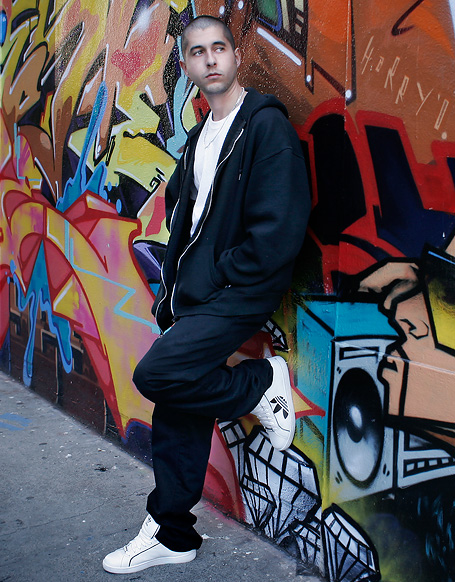 Matty G (© Argon Records)
Another artist who constantly pushes the boundaries of dubstep is Matty G, whose album "Take You Back" (Argon) will be available in September. Matty G lives in Santa Cruz (about 30 miles south of San Francisco) and has developed a uniquely Californian version of dubstep. His music rolls laid-back like a lowrider and is overflowing with references to hip hop and funk. "Matty's Theme" for example is built around a sample of Isaac Hayes' (R.I.P.) "Shaft" "Truck Turner" theme [thanks to Matty for pointing out my mistake] and "Jazzy Ways" is a tribute to Slik Rick & Doug E. Fresh's old school classic "La Di Da Di". As a result of his extensive use of funk samples and drum machine beats, Matty's sound is often seemingly closer to G-funk and Miami bass than it is to dubstep. But actually he does a quite similar thing as Dusk & Blackdown: He takes the sounds of his surroundings and incorporates them into his music and by doing so, successfully creates a new home for dubstep on the pacific coast. More of Matty G can also be heard on the English label Soul Shakerz, for which he remixed a track called "Tekno Bass" by J:Kenzo.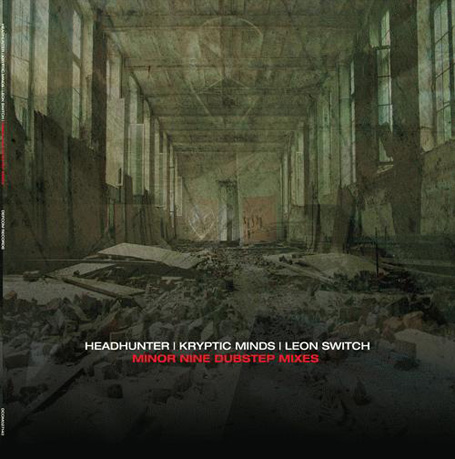 An established (and rather risk-free) form of crossing genre borders is the remix, and the fall season sees a slew of these. The seminal dubstep label Tempa kick-starts a new series of remix 12"s with reintrepretations of Skream's classic "Midnight Request Line". One of the two versions comes from the much hyped electopop band Hot Chip, who succeed by turning the original into a smashing wall of sound, the other one is a rather unispired fidget house rework by Switch. Martyn invited Flying Lotus and his fellow Dutchman 2562 for the reworks of "Natural Selection" and "Vancouver" (3024) and both producers add their own unique touches to the original tracks in an elegant way. Drum'n'bass producers Kryptic Minds & Leon Switch took matters into their own hands and did their own dubstep version of their previously released dark d'n'b track "Minor Nine" (Defcom). The flipside contains another interpretation by Headhunter that preserves the sinister mood of the original and adds some tripped-out acid sounds.
Influences from drum'n'bass are also pervasive on Untold's "Yukon" (Hemlock). The title track with its complex, shuffled beats and hovering bass lines is strongly reminiscent of Photek at his height. Much more dancefloor-oriented is Luke Envoy's "M.U.G.E.N." (Wonderland), a heavy ragga-dubstep roller that has been floating around on dubplate for ages and now finally gets a deserved regular release. Meanwhile, two producers who were instrumental in shaping the dark 2step sound that preceded dubstep, Landslide and Zed Bias, are making their comeback on the scene with two outstanding releases. Landslide combines soulful vocals with heavy dubstep beats on "Dreams & Visions" (Black Acre), while Zed Bias reanimates the more breakbeat-dominated side of his 2step sound on "Solitary Drop/Colditz" (Aquatic Lab). Finally, the "More Bass!" award for the record of this edition goes to Pangaea, who with "Router/You & I" (Hessle Audio) releases two dreamlike tracks that can easily match with Burial in terms of deepness and melancholy.