März 18, 2009Dubstep,Grime,Propaganda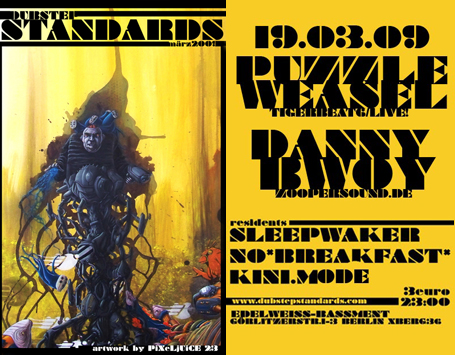 Catch me at the bi-weekly Dubstep Standards basement rave-up in Kreuzberg this Thursday. This one's gonna be daaaark and grimey….
Do, 19.03.09 // 23 h // Edelweiss (Görlitzerstr. 1-3, Berlin-Xberg)
Dubstep Standards
Puzzleweasel (Tigerbeat6, Denmark) live
Danny Bwoy (yours truly)
Residents:
No*Breakfast
Kini.Mode
Sleepwaker
Only 3 Euros on the door!