Februar 28, 2009Dubstep,More Bass!,Other Styles
"More Bass!" is the title of my dubstep review column in Groove magazine. This is the extended English language version, the original German text is available here. Grab my dj mix with tunes from most of the reviewed records here.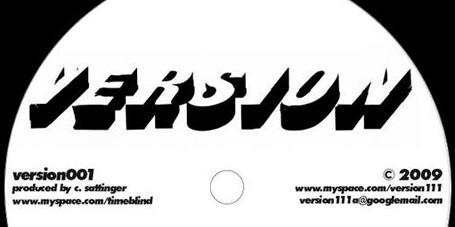 Berlin, where this edition's cover story on the love affair between techno and dubstep takes place, is home to US-American ex-pat Chris Sattinger (better known as Timeblind). A veteran traveller between the worlds of techno and dub for more than a decade, Timeblind discovered dubstep as a new field of play a few years ago. Almost three years after his widely praised "Ghostification EP" (Soot) he's now finally back with a new 12" release; this time on Version, a new label founded by Düsseldorf's number one dubstep ambassador Orson. The record proves that Timeblind hasn't lost a bit of his form: "Time Dilated By Matter" with its wavelike start-stop-rhythm and deadly bass variations crawls down your spine like a mutated bassbin bug, "Backwardation" resembles a percussive excursion deep into Shackleton territory, while "Space Cadet" completes this well-rounded 12" with a slice of noisy ambience.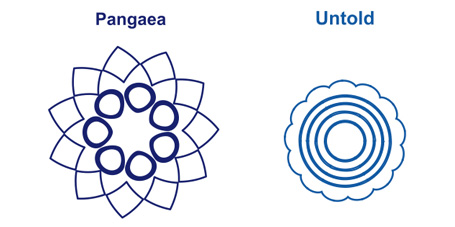 Since summer 2008 the "Sub:Stance" nights at Berghain have become the main hub for Berlin's growing techno/dubstep scene. (I really don't see the need for (or purpose of) a term like "techstep" for the crossover sounds of the likes of T++ or Pole as suggested by the author of the cover story.) "Sub:Stance" is run by former Londoner Scuba, who in his day job as a label boss seems to concentrate his efforts on the smaller one of his imprints – Hotflush Two – this spring. Catalogue number 005 of HF2 belongs to Pangaea whose tracks "Bear Witness" and "Mosaix" unfortunately don't live up to the sheer brilliance of his previous output on Hessle Audio. "Mosaix", built around a jazzy double bass sample, is by far the better tune of the two. Number 006 by Untold raises the bar again: "Dante" and "Sweat" are two lush and beautiful updates for the 2step template, combining off-beat swing with elements of minimal house and dub techno respectively.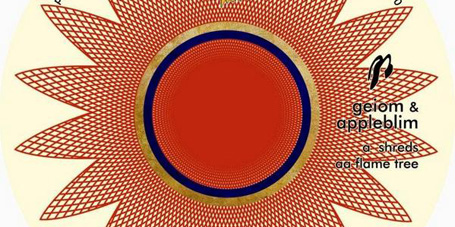 Groove cover star Appleblim has joined forces with Geiom to produce a collaborative 12" for Geiom's Berkane Sol label. The stand-out track here is "Shreds", on which Geiom's quirky drum programming and Appleblim's heady synth chords form a perfect combination. Geiom takes a different approach on the excellent first release from Nottingham-based label Wigflex: "Lame Car" is a playful 4×4 rave track and in a way very reminiscent of the artist's IDM past. Appleblim meanwhile has recruited Ramadanman for the latest release on his own Apple Pips imprint. "Humber", the title track, is heavily influenced by minimal house and a logical progression of Ramadanmans interpretation of dubstep which has been infuced with techno and house from the start.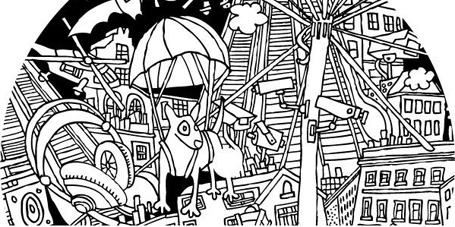 The most promising new label of the season might be Swamp 81, created by DMZ member and dubstep pioneer Loefah. The first release by Kryptic Minds, a pair of former drum'n'bass heads, brings back the dark and deep halfstep sound from 2005 that was originated by their label boss Loefah, amongst others. "One Of Us" is the winner of the two tunes on the 12", a gloomy monster of a track with the potential of becoming a future classic. A quite similar dark and moody sound pervades "Seeds" by Zed Bias feat. Fox (Sidestepper Recordings), but refined with a healthy dose of deepest dub. "Seeds" draws its hypnotic effect from the combination of an unstoppable. rolling steppers rhythm with strongly filtered dancehall vocals from MC Fox.
A far more experimental record comes from Frijsfo Beats: EDMX's "2K3 Beats EP" includes material from the archives of electro legend Ed DMX. The press release claims that all four tracks date from around 2003 and are the first of Ed's experiments with post-garage genres available to the public. The results are surprisingly grimey but still have that signature analogue DMX feel to them. Elemental's Runtime label goes from strength to strength with its fourth release featuring three stylistically varied tunes from Elemental himself and Lohan (of Search & Destroy fame) serving all crowds from techno lovers to wobble freaks without ever sounding stereotypical. And last but not least the upcoming release on Cologne's label with the best name ever – Police In Helicopter – has to be mentioned. It's a 12" with two vocal ragga tracks ("Police/No Joke Ting") courtesy of French producer Mahanee and two remixes by Phokus and Jahtari's Disrupt that are the actual gems to dig out here.